Product Description
90, 95, 98 Shore a Polyurethane Coupling, PU Coupling, Gr Coupling (3A2006)
 
 
GR elastic spider is apply to machanical shaft coupling, buffered act on the joint of the transmission shaft.
 
Advabtages:
 
1, Extremely resistant to wear, oil, CZPT and ageing. Also resistant to hydrolysis (ideal for tropical climates)
 
2, Protect the drive against dynamic overload.
 
3, Good physical properties.
 
4, Easy installation .
 
5, OEM
 
 
 
Technical Data
Operating conditions
Temperature: -40~+100°C
Torque:  22.4-2500NM
 
 
Material
Material: TPU
Hardness:   Yellow: 92 Shore A
                   Red: 98 Shore A
                   Green: 64 Shore D
Standard: KTR, Germany
Size    
Material
OD      
ID       
H      
H1        
Lemella qty
GR14
Polyurethane
30
10.5
12
10
4
GR19
Polyurethane
40
18
14.5
12
6
GR24
Polyurethane
54
26
15.2
14
8
GR28
Polyurethane
65
30
19
15
8
GR38
Polyurethane
80
38
22
18
8
GR42
Polyurethane
95
46
24
20
8
GR48
Polyurethane
104
51
25.5
21
8
GR55
Polyurethane
120
60
27
22
8
GR65
Polyurethane
135
68
32
26
8
GR75
Polyurethane
160
80
37
30
10
GR90
Polyurethane
199
100
42
34
10
GR100
Polyurethane
225
113
 
38
10
GR110
Polyurethane
255
127
 
42
10
GR125
Polyurethane
290
147
 
46
10
GR140
Polyurethane
320
165
 
50
10
GR160
Polyurethane
370
190
 
57
10
GR180
Polyurethane
420
220
 
64
12
 
Physical character: made by injection with high quality polyester or mould CSM/SBR. It is designing and special for all kinds of metal shaft coupling with very good performance of high tensile strength, high wear resistant, high elastic resilience, water resistant, oil resistant and excellent fatigue resilience, high impact resistant etc. We have full sets moulds and supply full range of GR, GS, MT, Hb, HRC, L, NM and Gear J series couplings with high quality and excellent experience. Apply to all kinds of industrial metal shaft coupling.
Specifications:
material: polyester, CSM/SBR
color: yellow, red, purple, green, black etc.
surface: smooth
tensile strength: 12-55Mpa
hardness: 80-98Shore A
elongation: 400%-650%
density: 1.25g/cm3
elasticity impact: >25%
tear strength: 35-155KN/m
akron abrasion loss: <0.05cm3/1.61km
compression set (22h*70oC): <10%
working temperature: 120oC
standard size for polyurethane coupling: 
GR14, GR19, GR24, GR28, GR38, GR42, GR48, GR55, GR65, GR75, GR90, GR100, GR110, GR125, GR140, GR160, GR180
MT1, MT2, MT3, MT4, MT5, MT6, MT7, MT8, MT9, MT10, MT11, MT12, MT13
HRC70, HRC90, HRC110, HRC130, HRC150, HRC180, HRC230, HRC280
L35, L50, L70, L75, L90/95, L99/100, L110, L150, L190, L225, L276
FALK-R 10R, 20R, 30R, 40R, 50R, 60R, 70R, 80R
standard size for rubber coupling:
Hb80, Hb95, Hb110, Hb125, Hb140, Hb160, Hb180, Hb200, Hb240, Hb280, Hb315
HRC70, HRC90, HRC110, HRC130, HRC150, HRC180, HRC230, HRC280
L35, L50, L70, L75, L90/95, L99/100, L110, L150, L190, L225
NM50, NM67, NM82, NM97, NM112, NM128, NM148, NM168, NM194, NM214, NM240, NM265
Gear 3J, 4J, 5J, 6J, 7J, 8J, 9J, 10J, 11J
special size build molding according to the buyer's drawings
***when you enquiry, pls confirm product's number and quantity*** 
 
| | |
| --- | --- |
| Standard: | DIN, ANSI, GB |
| Material: | Plastic |
| Connection: | Flange |
| Surface Treatment: | Nothing |
| Head Type: | Round |
| Type: | Gr Type |
Customization:

Available

|

Customized Request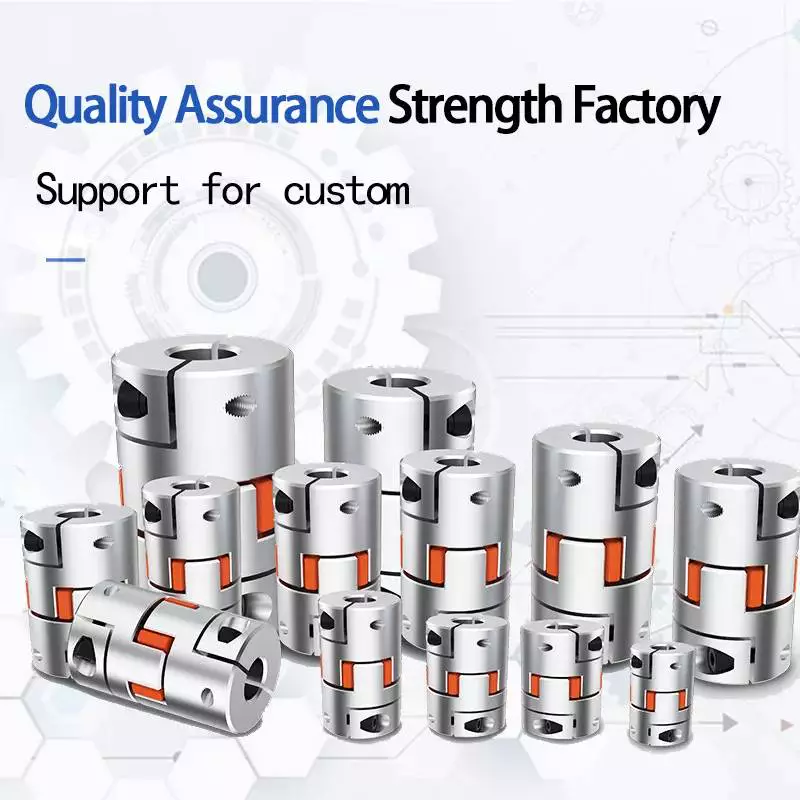 What Is a Coupling?
A coupling is a mechanical device that links two shafts together and transmits power. Its purpose is to join rotating equipment while permitting a small amount of misalignment or end movement. Couplings come in a variety of different types and are used in a variety of applications. They can be used in hydraulics, pneumatics, and many other industries.
Types
Coupling is a term used to describe a relationship between different modules. When a module depends on another, it can have different types of coupling. Common coupling occurs when modules share certain overall constraints. When this type of coupling occurs, any changes to the common constraint will also affect the other modules. Common coupling has its advantages and disadvantages. It is difficult to maintain and provides less control over the modules than other types of coupling.
There are many types of coupling, including meshing tooth couplings, pin and bush couplings, and spline couplings. It is important to choose the right coupling type for your specific application to get maximum uptime and long-term reliability. Listed below are the differences between these coupling types.
Rigid couplings have no flexibility, and require good alignment of the shafts and support bearings. They are often used in applications where high torque is required, such as in push-pull machines. These couplings are also useful in applications where the shafts are firmly attached to one another.
Another type of coupling is the split muff coupling. This type is made of cast iron and has two threaded holes. The coupling halves are attached with bolts or studs.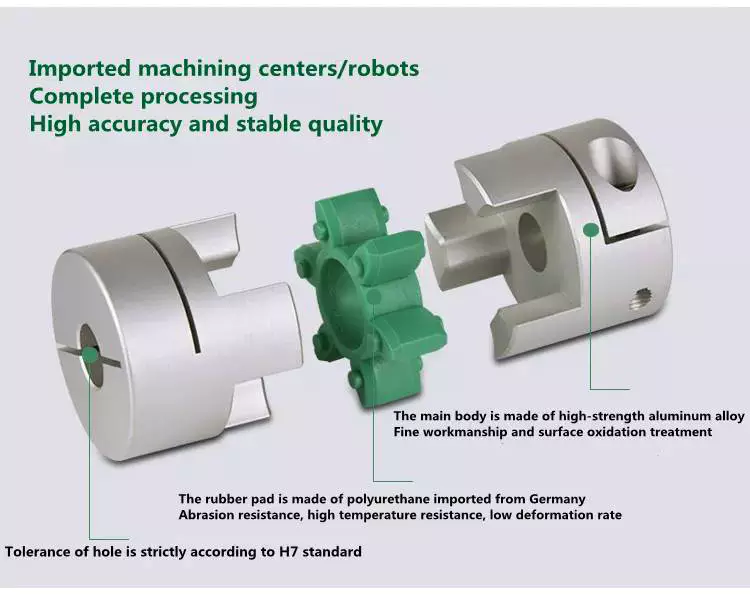 Applications
The coupling function is an incredibly versatile mathematical tool that can be used in many different scientific domains. These applications range from physics and mathematics to biology, chemistry, cardio-respiratory physiology, climate science, and electrical engineering. The coupling function can also help to predict the transition from one state to another, as well as describing the functional contributions of subsystems in the system. In some cases, it can even be used to reveal the mechanisms that underlie the functionality of interactions.
The coupling selection process begins with considering the intended use of the coupling. The application parameters must be determined, as well as the operating conditions. For example, if the coupling is required to be used for power transmission, the design engineer should consider how easily the coupling can be installed and serviced. This step is vital because improper installation can result in a more severe misalignment than is specified. Additionally, the coupling must be inspected regularly to ensure that the design parameters remain consistent and that no detrimental factors develop.
Choosing the right coupling for your application is an important process, but it need not be difficult. To find the right coupling, you must consider the type of machine and environment, as well as the torque, rpm, and inertia of the system. By answering these questions, you will be able to select the best coupling for your specific application.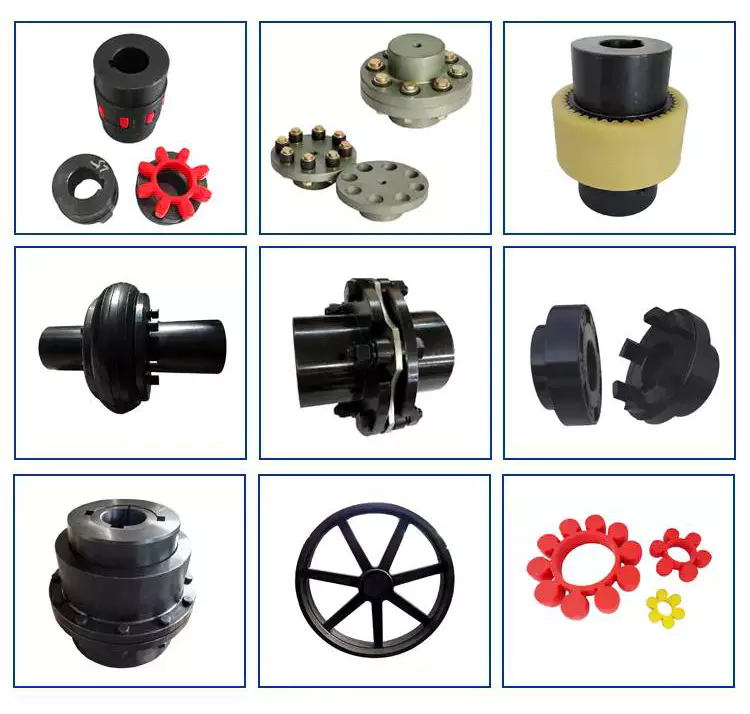 Problems
A coupling is a device that connects two rotating shafts to transfer torque and rotary motion. To achieve optimal performance, a coupling must be designed for the application requirements it serves. These requirements include service, environmental, and use parameters. Otherwise, it can prematurely fail, causing inconvenience and financial loss.
In order to prevent premature failure, couplings should be properly installed and maintained. A good practice is to refer to the specifications provided by the manufacturer. Moreover, it is important to perform periodic tests to evaluate the effectiveness of the coupling. The testing of couplings should be performed by qualified personnel.




editor by CX 2023-04-23