Product Description
MT type plum cushion (MT1-MT13),
GR19-GR125, GS9-GS75,
T type hexagonal backrest cushion (T40-210).
Hydraulic coupling plum cushion (YOX),
L type claw coupling hexagonal cushion (L50-L225),
H type elastic block (H80-H540),
NM50-NM450 coupling elastomer.
HRC coupling elastomer (HRC60-HRC280).
Gear coupling cushion (gear 4J-13J).
NL gear coupling inner gear sleeve (NL1-NL10).
MH core coupling (mh45-200) column pin coupling elastic pad, elastic sleeve.
High Strength Cross Slider and Various Non-standard Plum CZPT Cushions.
 
material: PU, and PVC  and Rubber is available
Standard: GB5272-85
Application: Can compensate the relative deviation, damping, buffering, small radial dimension, simple structure, no need of lubrication, the bearing capacity is high, easy to maintain, but change the elastic element in 2 shaft coupling needs to move along the axial direction. Is suitable for connecting 2 coaxial, frequent starting, reversing the changes, low speed, small power transmission, high reliability requirements of shafting parts, not suitable for heavy load and axial size restrictions, parts of the 2 axis of difficulties in the replacement of the elastic component.
Torque: 22.4 – 2500NM
Wear: < 0.05cm3 / 1.61km
Product hardness: 95A + 5
Standard: GB5272-85
Specifications: MT14 – MT1
 
material:According to the selection of different materials in different conditions, such as fan, water pump, light industry, textile and other stable work, little change in load, can be used  polyurethane
custom-made is welcome
We have all specs  in stock, so small order is available, and delivery fast.
| | |
| --- | --- |
| Material: | Nylon, PU |
| Connection: | Flange, Coupling |
| Surface Treatment: | Without Treatment |
| Head Type: | Hexagon |
| Type: | Coupling Damping Pad |
| Flexible or Rigid: | Wear-Resisting |
Samples:

US$ 2/Piece

1 Piece(Min.Order)

|
Request Sample
Customization:

Available

|

Customized Request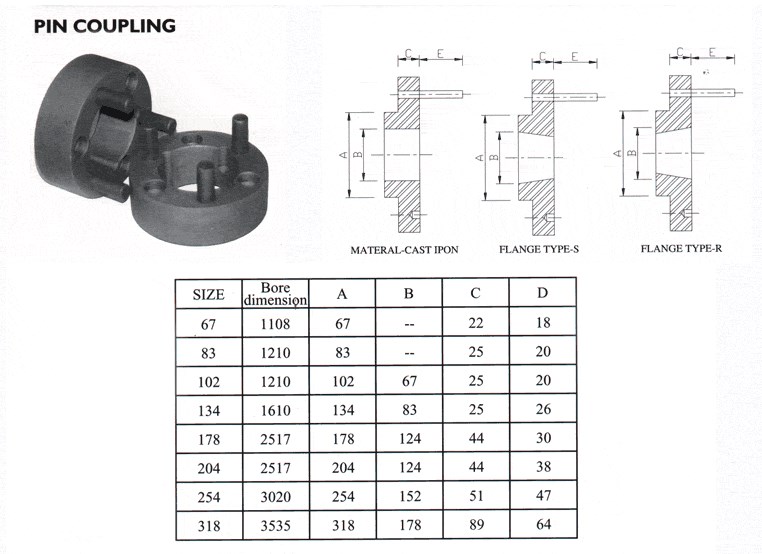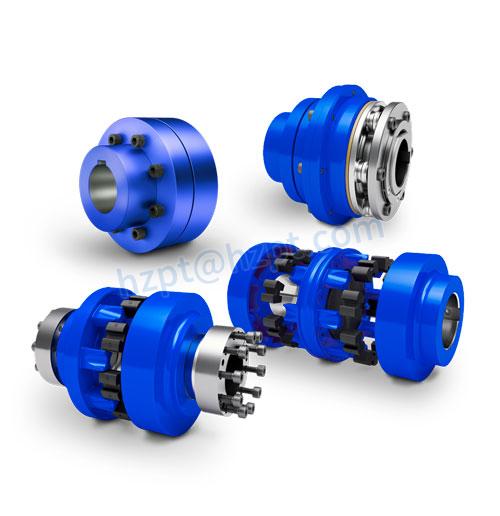 Can Pin Couplings Accommodate High Torque and High-Speed Applications?
Pin couplings are versatile and robust, making them suitable for a wide range of applications, including those involving high torque and high-speed requirements. However, the specific design and construction of the pin coupling will determine its capacity to handle such demanding conditions.
The ability of a pin coupling to accommodate high torque depends on factors such as the material used, the size and number of pins, and the overall design. High-quality pin couplings are often made from strong and durable materials like alloy steel, which allows them to withstand significant torque loads without failure or deformation.
Similarly, the capability of a pin coupling to handle high speeds depends on factors such as the balance of the coupling and the precise manufacturing of the pins and hubs. Properly balanced pin couplings can operate at higher speeds without generating excessive vibration or causing premature wear.
When selecting a pin coupling for high torque and high-speed applications, it is essential to consider the following:
Design and Construction: Opt for pin couplings with a robust and well-engineered design to handle the expected torque and speed requirements.
Material: Choose pin couplings made from high-quality materials known for their strength and fatigue resistance.
Size: Select an appropriate size of pin coupling that can accommodate the torque and speed expected in the application.
Manufacturer's Ratings: Refer to the manufacturer's specifications and torque-speed curves to ensure the coupling meets the desired performance criteria.
By carefully considering these factors and choosing a pin coupling designed for high torque and high-speed applications, you can ensure reliable and efficient power transmission in demanding industrial settings.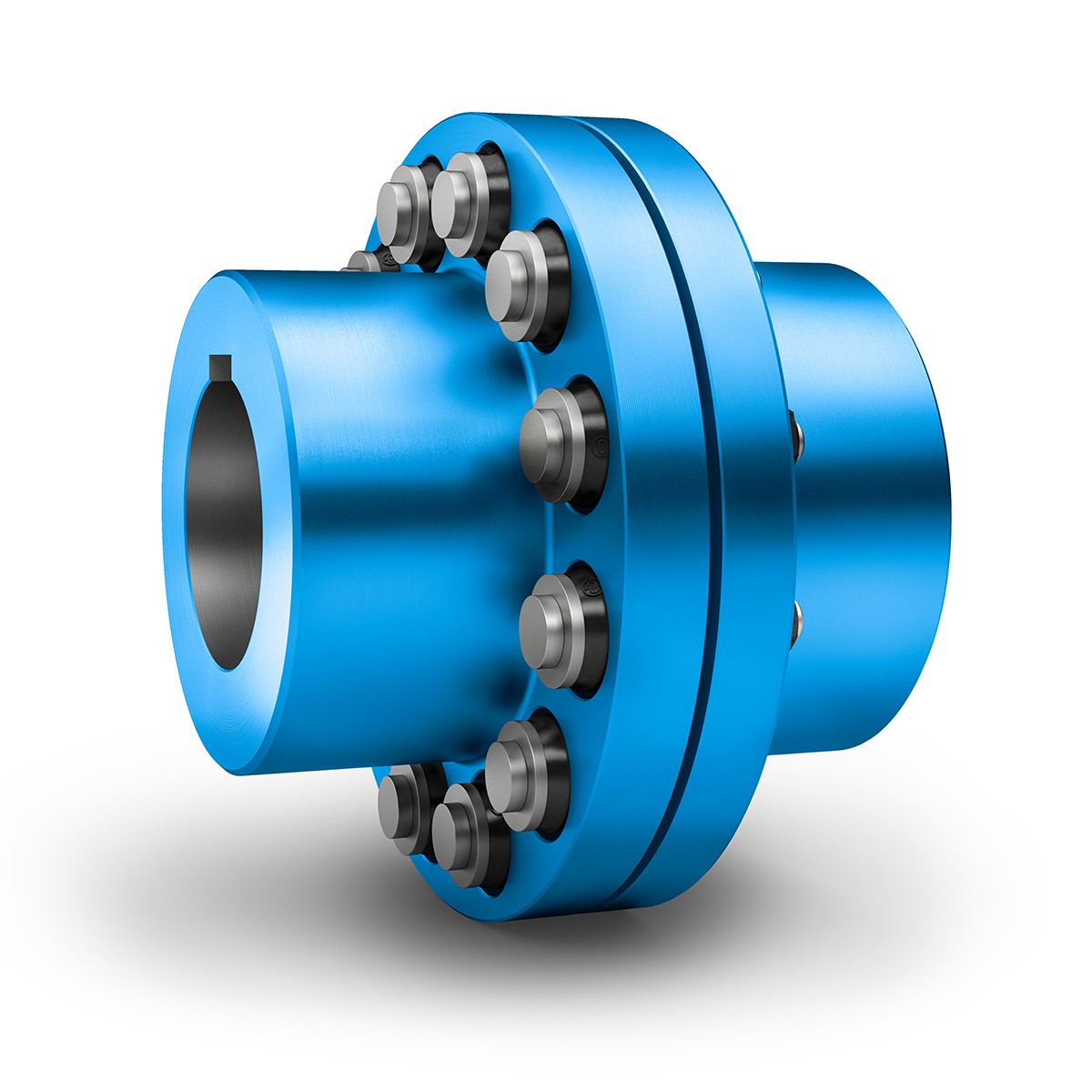 Impact of Pin Coupling on the Overall Reliability of Connected Equipment
A pin coupling plays a crucial role in enhancing the overall reliability and performance of connected equipment in various industrial applications. Its design and construction contribute to several factors that influence reliability:
1. Torque Transmission: Pin couplings efficiently transmit torque between the driving and driven shafts, ensuring smooth power transfer without slippage or loss. This consistent torque transmission helps maintain the stability and reliability of the system during operation.
2. Misalignment Compensation: Pin couplings are designed to accommodate small amounts of angular, parallel, and axial misalignment between shafts. By tolerating misalignment, the coupling reduces stress on connected equipment, bearings, and seals, thereby enhancing reliability and extending the service life of these components.
3. Shock and Vibration Absorption: In applications with dynamic loads, such as pumps, compressors, and heavy machinery, pin couplings help dampen shock and vibrations. By absorbing and reducing these impact forces, the coupling minimizes stress on the system and prevents premature component failure.
4. Simplified Maintenance: Pin couplings generally have a simple design, making them easy to install and maintain. The ease of maintenance ensures that the coupling can be regularly inspected, lubricated, and replaced when necessary, reducing downtime and increasing the overall reliability of the equipment.
5. Corrosion Resistance: Depending on the materials used, pin couplings can be highly resistant to corrosion, making them suitable for use in harsh or corrosive environments. This corrosion resistance prevents degradation of the coupling and its components, enhancing reliability and longevity.
6. Enhanced Durability: High-quality pin couplings are manufactured from robust materials and undergo precise machining processes. These attributes contribute to the coupling's durability, allowing it to withstand heavy loads and harsh conditions over an extended period.
7. Balanced Design: The design of a pin coupling ensures that the load is evenly distributed between the driving and driven shafts. This balanced load distribution reduces stress concentrations, minimizes wear, and increases the reliability of connected equipment.
8. Compliance with Standards: Reputable pin coupling manufacturers ensure their products comply with industry standards and regulations. Meeting these standards ensures that the coupling is designed and manufactured to specific quality criteria, enhancing reliability and safety.
Overall, a well-selected and properly installed pin coupling can significantly improve the reliability and performance of connected equipment. It helps prevent unexpected failures, reduces downtime, and contributes to the overall efficiency of industrial processes.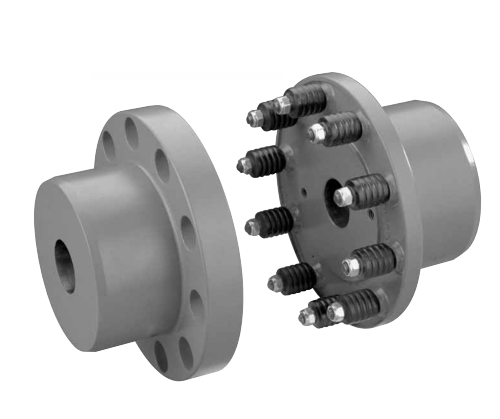 Can Pin Couplings Handle Misalignment Between Shafts?
Yes, pin couplings are designed to accommodate a certain degree of misalignment between shafts in rotating machinery. They are considered flexible couplings, which means they can provide some degree of angular, parallel, and axial misalignment capability.
Pin couplings typically consist of two hubs, each connected to a shaft, and a central sleeve with pins that transmit torque between the hubs. The pins allow for a limited range of movement, which helps to compensate for slight misalignments between the shafts.
The angular misalignment capacity of a pin coupling is achieved through the bending of the pins. When the shafts are misaligned at an angle, the pins on one side of the coupling experience bending while those on the opposite side are in tension. The pins are designed to withstand these bending and tension forces within their elastic limits, ensuring proper functioning and longevity of the coupling.
Similarly, the pins can accommodate parallel misalignment by sliding within the pin holes of the coupling's central sleeve. This sliding action allows the hubs to move slightly relative to each other, compensating for any offset between the shafts.
However, it is essential to note that pin couplings have limitations in terms of the amount of misalignment they can handle. Excessive misalignment beyond their specified limits can lead to increased wear on the pins and other coupling components, reducing the coupling's effectiveness and potentially causing premature failure.
While pin couplings are suitable for applications with moderate misalignment requirements, they may not be the best choice for applications with significant misalignment or where precise alignment is critical. In such cases, more flexible couplings like gear or elastomeric couplings may be more appropriate.
Overall, when considering the use of pin couplings, it is essential to carefully evaluate the specific misalignment requirements of the application and select a coupling that can adequately accommodate those misalignments while ensuring reliable and efficient power transmission.



editor by CX 2023-09-08