Product Description
FLENDERS RUPEX PIN AND BUSH RWN450 RWN500 coupling
RUPEX couplings are used as flexible compensating couplings in all applications requiring a reliable transmission of torque under harsh operating conditions. The conical seats of the buffer pins facilitate mounting and guarantee maintenance-free operation. The optimized shape of the barreled buffers allows simple plug-in assembly and low circumferential backlash. Many type variants are offered, e.g., with brake disk, axial play limiting device or brake motor couplings.
Your benefits at a glance
Compact design; low weights and mass moments of inertia
Independent of direction of rotation (suitable for reversing operation)
Suitable for plug-in assembly (blind assembly, CHINAMFG housing installation)
Suitable for use in potentially explosive environments; certified according to 2014/34/EU (ATEX)
Worldwide in use
Mining and Cement: conveyor belts, apron conveyors, bucket elevators, tube mills, rotary kilns, bunker dischargers, vertical mills, bucket excavators, crushers, roller presses, separators, heating technology
Steel Production: shears, straightening machines
Cranes: hoisting and luffing gear systems, slewing gear systems, trolley and travel gear systems
Oil and Gas: pumps, fans, compressors, air condensers
Power Generation: pumps, fans, compressors, air condensers, generators, cooling towers, water turbines
Chemicals and Pharmaceuticals: pumps, fans, compressors, driers, lauter tuns, mixers, cooling towers, agitators, reactors
Plastics and Rubber: single- and double-screw extruders
Pulp and Paper: woodgrinders, waste paper, wet section, dry section, smoothers and cylinders, reel winders, coating machines, calenders, wastewater purification plants
Water and Wastewater: aerators, water screw pumps
Food and Beverage: lauter tuns, reactors, agitators, mixers
Sugar: generators, extraction plants, countercurrent cossette mixers, diffusers, sugar cane mills
Passenger Transport: cable cars
 
| | |
| --- | --- |
| After-sales Service: | 1 Year |
| Warranty: | 1 Year |
| Connection: | Press Connection |
| Structure: | Disc |
| Flexible or Rigid: | Flexible |
| Material: | Iron |
Customization:

Available

|

Customized Request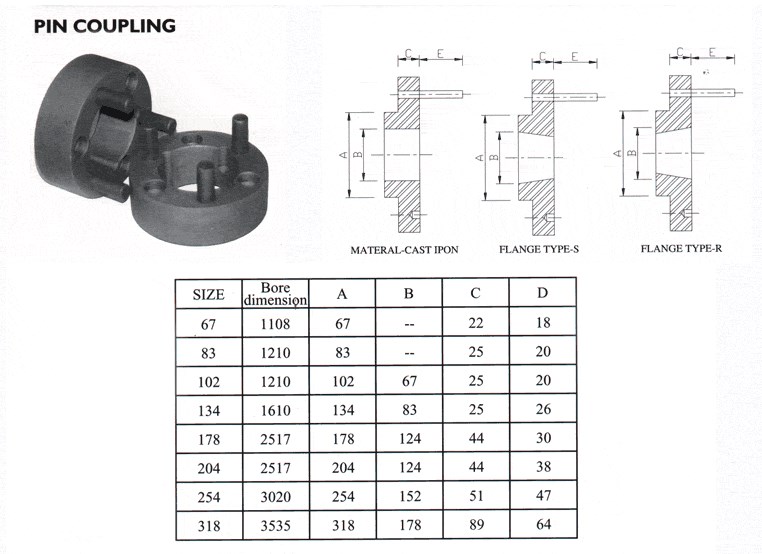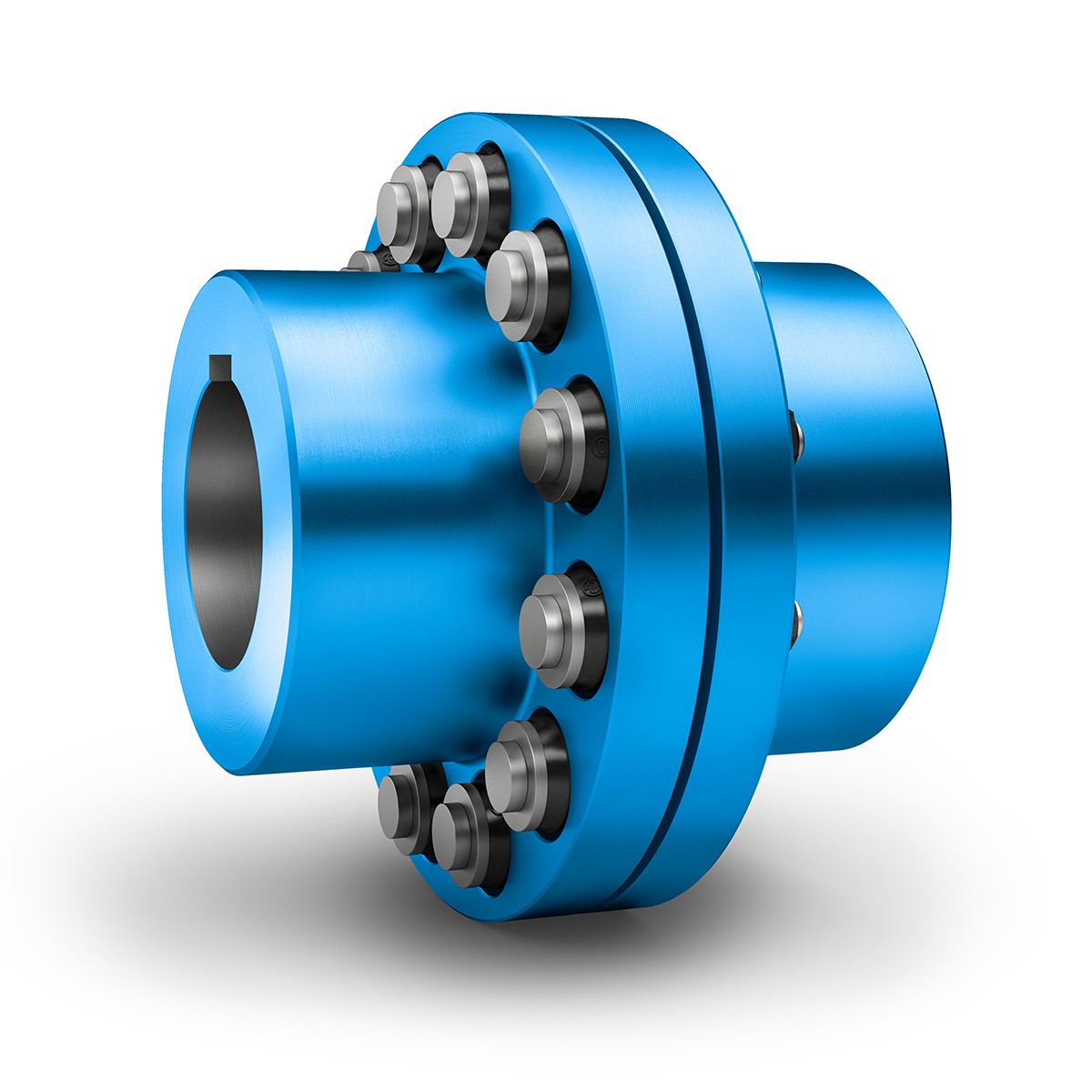 Are There Any Safety Considerations When Using Pin Couplings in Rotating Machinery?
Yes, there are several safety considerations to keep in mind when using pin couplings in rotating machinery. These considerations are essential to ensure the safe and efficient operation of the equipment and to protect personnel working in the vicinity. Here are some key safety points to consider:
Guarding: When installing pin couplings, it is crucial to provide adequate guarding around the coupling area. This helps prevent accidental contact with the rotating coupling components, such as pins and hubs, which could cause severe injuries.
Maintenance and Inspection: Regular maintenance and inspection of the pin coupling are vital to identify any signs of wear, misalignment, or damage. Any worn or damaged components should be replaced immediately to prevent coupling failure, which could lead to sudden equipment shutdown or safety hazards.
Proper Alignment: Ensuring precise alignment of the connected shafts is crucial to the safe operation of the pin coupling. Misalignment can lead to increased stresses and premature wear on the coupling components, resulting in potential failures.
Torque and Speed Limits: Adhering to the manufacturer's recommended torque and speed limits for the pin coupling is essential for its safe operation. Exceeding these limits can lead to overloading and failure of the coupling.
Environmental Considerations: Take into account the operating environment when selecting a pin coupling. Extreme temperatures, corrosive atmospheres, or harsh conditions may require special materials or coatings to ensure the coupling's integrity and prevent premature failure.
Training and Awareness: Operators and maintenance personnel should receive proper training on the safe handling, installation, and maintenance of pin couplings. Awareness of potential hazards and safety protocols is crucial for the safe use of rotating machinery.
Emergency Shutdown: Install emergency shutdown systems that can quickly stop the rotating machinery in case of any safety concerns or abnormal conditions.
Compliance with Regulations: Ensure that the use of pin couplings complies with all relevant safety and industry regulations and standards.
By taking these safety considerations into account and implementing proper safety measures, the use of pin couplings in rotating machinery can be done safely and effectively, mitigating potential risks and ensuring a safe working environment for personnel.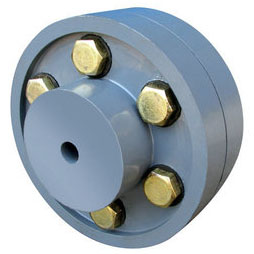 How Does a Pin Coupling Handle Angular, Parallel, and Axial Misalignment?
A pin coupling is designed to handle different types of misalignment, including angular, parallel, and axial misalignment. The unique construction of pin couplings allows them to accommodate these misalignments without compromising the efficiency and performance of the connected equipment.
1. Angular Misalignment: Angular misalignment occurs when the axes of the driving and driven shafts are not parallel but intersect at an angle. Pin couplings can tolerate angular misalignment because of their flexible and floating pin design. The two coupling halves are connected by a series of pins, which can pivot and move within the pin holes. This flexibility allows the coupling to bend slightly, adjusting to the angle of misalignment between the shafts.
2. Parallel Misalignment: Parallel misalignment happens when the axes of the driving and driven shafts are parallel, but they are laterally displaced from each other. Pin couplings can handle parallel misalignment to some extent due to the floating nature of the pins. The pins can move laterally within the pin holes, allowing the coupling to adapt to the offset between the shafts.
3. Axial Misalignment: Axial misalignment occurs when there is a linear displacement along the axis of one shaft concerning the other. While pin couplings primarily focus on handling angular and parallel misalignment, they may offer limited axial misalignment capabilities. The floating pins provide a small degree of axial movement, but excessive axial misalignment is best avoided to prevent additional stresses on the coupling.
It is important to note that while pin couplings can accommodate some degree of misalignment, excessive misalignment should be avoided to prevent premature wear and potential failure of the coupling and connected equipment. Regular inspection and maintenance can help identify and address any misalignment issues, ensuring the optimal performance and longevity of the pin coupling in power transmission applications.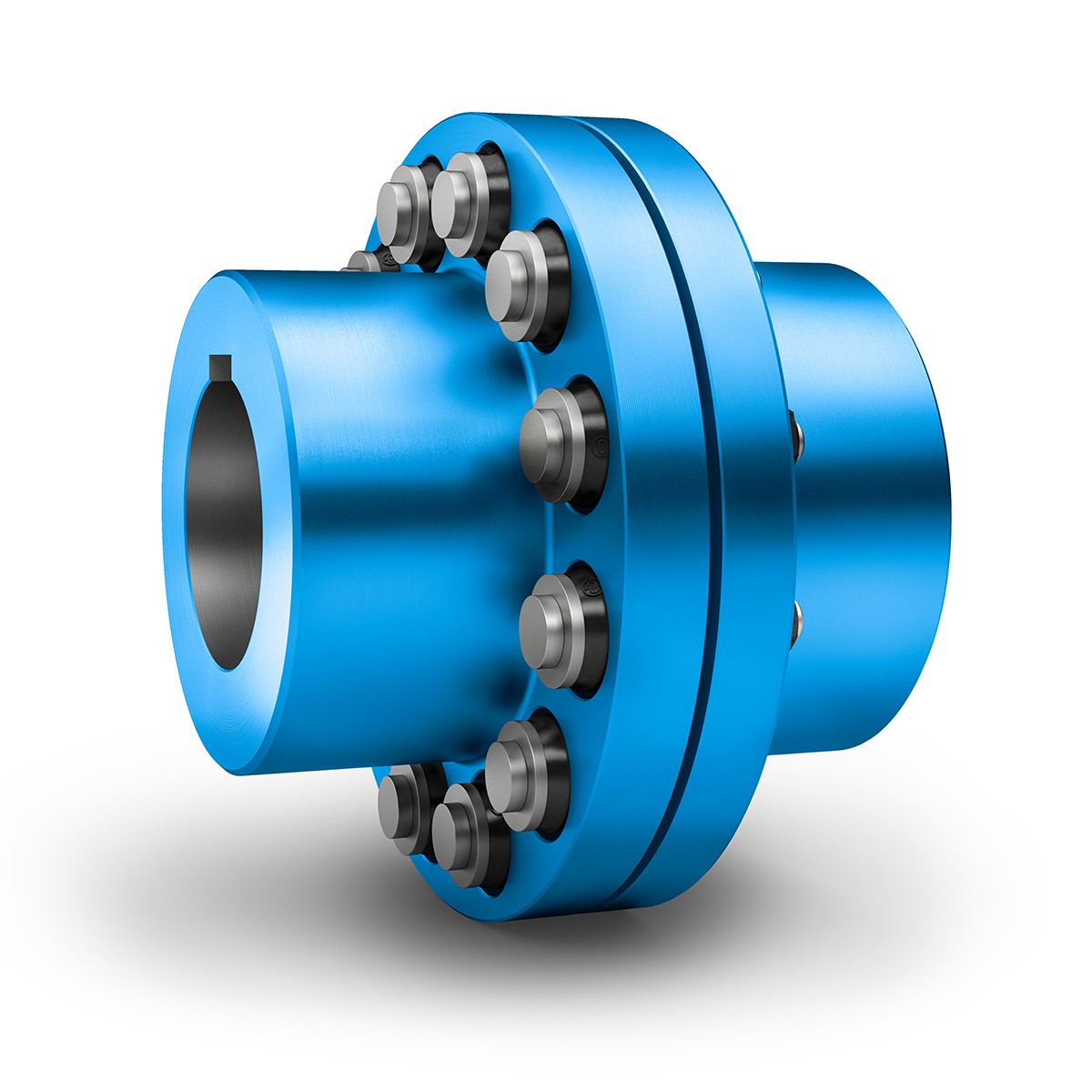 Selecting the Appropriate Pin Coupling for a Specific Application
Choosing the right pin coupling for a specific application involves considering several factors to ensure optimal performance, reliability, and safety. Here are the key steps to select the appropriate pin coupling:
1. Determine the Application Requirements: Understand the specific requirements of the application, including torque and speed specifications, shaft sizes, and misalignment tolerances. Consider the operating conditions, such as temperature, humidity, and exposure to corrosive substances.
2. Calculate Torque and Power: Calculate the torque and power requirements of the application to determine the appropriate pin coupling's torque capacity. Make sure to consider both steady-state and peak torque loads.
3. Consider Misalignment Tolerance: Evaluate the degree of misalignment expected in the system. Different pin coupling designs offer varying levels of misalignment tolerance. Choose a coupling that can accommodate the expected misalignment without compromising performance.
4. Select the Pin Coupling Type: Based on the application requirements, choose the appropriate pin coupling type – single pin, double pin, triangular pin, splined pin, or taper pin coupling. Each type offers different torque capacities and misalignment capabilities.
5. Check Material and Construction: Consider the materials used in the pin coupling's construction. Common materials include steel, stainless steel, and alloy materials. The material should be suitable for the application's environmental conditions and corrosion resistance.
6. Verify Safety Features: Ensure the selected pin coupling has safety features, such as a fail-safe mechanism to protect equipment from overload or shock loads. Safety is crucial to prevent damage to machinery and ensure operator protection.
7. Consult with Manufacturers or Engineers: If unsure about the best pin coupling for the application, consult with coupling manufacturers or mechanical engineers. They can provide valuable insights and recommendations based on their expertise.
By following these steps, you can select the appropriate pin coupling that matches the specific needs of the application, providing reliable and efficient power transmission while minimizing the risk of downtime and equipment failure.



editor by CX 2023-10-16