Product Description
Medical Instrument Orthopedic Surgical External Fixation AO Rod Pin Coupling External Fixator
High precision CNC parts strictly according to customers' drawing, packing and quality demands
Tolerance: +/-0.005mm
100% inspection during production and final to guarantee quality
10 years experienced engineers and workers
Fast and timely delivery. Speedy & professional service
Offer with professional consultations in designing of new parts to save cost.
Quality assurance in accordance to ISO9001
Material
Stainless Steel
SUS201,SUS303,SUS304,SUS316,SUS416,SUS420,17-4PH,SUS440C
Steel
Q235,C20,C45(K1045),1214,1215
Copper
C36000(C26800),C37700(HPb59),C38500(HPb58),C27200(CuZn37),C28000(CuZn40/H62),C3604, C51000, C52100, C54400,CuSn8
Alumina
AL2571,AL5754(Almg3),AL5083,AL6061,AL6063,AL5052,AL7075
Alloy Steel
SCM435,10B21
Plastic
PA6,PA66,PP,PC,POM,FR4,ABS,Acrylic
Machining Processes
CNC 3-axis, 4-axis machining, CNC milling, CNC turning, CNC Lathe
High precision 5-Axis turning-milling combined machining, CNC milling and turning, drilling, grinding, stamping, tapping, bending, laser cutting, welding etc
Finish
Heat treatment, powder coating, electroplating, spraying, painting, polishing, deburring, wire drawing/brushed, anodizing, chrome plating, nickel plating, tin plating, silver plating, gold plating, galvanizing, blackening etc.
Dimensions
Customized
Tolerance
±0.005mm
Drawing Format
PDF/JPEG/AI/PSD/CAD/Dwg/Step/LGS
MOQ
Negotiable
QC Policy
100% inspection and random inspection before shipment, with QC passed label
Stardard
Materials and surface treatment comply with RoHS/Reach Directives
Testing Equipments
CMM, Projector, Pull Tester, Automatic Optical Inspector, Salt Spray Tester, Durometer, Tensile Machine, height gauge, micrometer, plug gauge, thread Gauges, digital caliper and etc. 
Application
Automotives, Optical instrument, medical device, industrial machine, automobile, electric appliance, robot, computers, tele-communication, electronic device, digital communication, UAV, aerospace, bicycle, pneumatic tools, hydraulic and other industries,
Packaging
PE bags or bubble bags, boxes, cartons, pallet, standard carton or plastic tray, sponge tray, cardboard tray or as per customers' requirements
Trade Terms
EXW, FOB, CIF, As per customers' request
Payment Terms
Paypal or Western Union for sample orders; Larger amount by T/T with 30% as deposit,70% before shipment
Delivery Time
Within 15-20 working days after deposit or payment received
Shipping Ports
FOB HangZhou, FOB HangZhou, FOB Hongkong
| | |
| --- | --- |
| After-sales Service: | Quality Guaranteed |
| Condition: | New |
| Certification: | CE, RoHS, GS, ISO9001 |
| Standard: | DIN, ASTM, GOST, GB, JIS, ANSI, BS |
| Customized: | Customized |
| Material: | Stainless Steel 317 |
Samples:

US$ 60/Piece

1 Piece(Min.Order)

|
Request Sample
Customization:

Available

|

Customized Request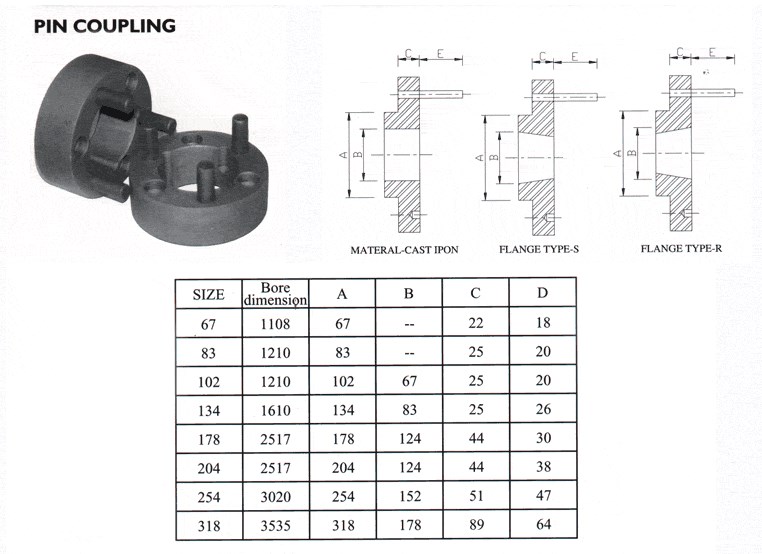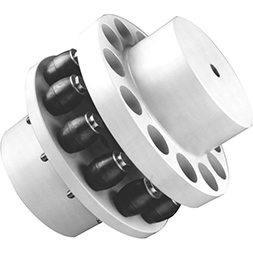 How Does a Pin Coupling Protect Connected Equipment from Shock Loads and Vibrations?
Pin couplings are designed to provide excellent protection to connected equipment from shock loads and vibrations, ensuring the smooth and reliable operation of the machinery. The unique features of pin couplings contribute to their ability to absorb and dampen shock loads and vibrations effectively:
Flexibility: Pin couplings possess a certain degree of flexibility due to the presence of movable pins. When subjected to sudden shock loads or vibrations, the pins can flex and move slightly, absorbing the impact and preventing it from transmitting directly to the connected equipment. This flexibility helps in reducing stress and minimizing the risk of damage to the machinery.
Torsional Compliance: The pin coupling's design allows for a certain amount of torsional compliance. This means that when the connected shafts experience slight misalignments or angular displacements, the pin coupling can compensate for these variations without causing additional stress or vibration in the system. This feature ensures that the machinery remains in proper alignment even under dynamic conditions, reducing wear and tear.
Damping Characteristics: The presence of movable pins introduces damping characteristics to the coupling. When vibrations occur in the system, the pins can dampen these oscillations, preventing resonance and the amplification of vibrations. This damping effect improves the overall stability and performance of the machinery.
Strength and Resilience: High-quality pin couplings are constructed from durable materials with excellent fatigue resistance. This enables the coupling to withstand repeated shock loads and vibrations over an extended period without compromising its integrity. The strength and resilience of the pin coupling contribute to the protection of the connected equipment.
Overall, pin couplings are reliable and versatile components that can effectively protect connected equipment from shock loads and vibrations. Their flexibility, torsional compliance, damping characteristics, and robust construction make them suitable for various industrial applications where shock and vibration mitigation are essential for maintaining the health and longevity of machinery and equipment.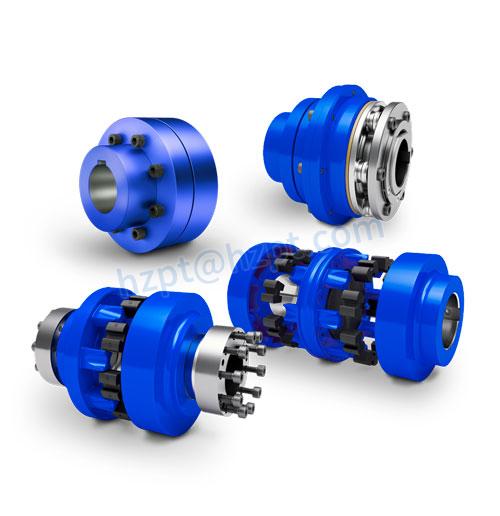 Usage of Pin Couplings in Applications with Varying Operating Temperatures
Pin couplings are versatile and can be used in a wide range of operating conditions, including applications with varying temperatures. The performance of pin couplings at different temperature levels depends on the materials used in their construction and the specific design features. Here's how pin couplings handle varying operating temperatures:
1. Material Selection: Pin couplings can be manufactured using different materials, including steel, stainless steel, alloy steel, and various heat-treated materials. The choice of material depends on the application requirements and the temperature range the coupling will be subjected to. Some materials are suitable for high-temperature applications, while others are more suitable for low-temperature conditions.
2. Heat Dissipation: The simple and open design of pin couplings allows for efficient heat dissipation. As the coupling operates, any heat generated due to friction or other factors can easily dissipate into the surrounding environment. This helps in maintaining a stable operating temperature and prevents overheating of the coupling and connected equipment.
3. Lubrication: Proper lubrication is essential for the smooth operation of pin couplings, especially in applications with high temperatures. Lubricants help reduce friction and wear between the mating surfaces, ensuring that the coupling functions optimally even in elevated temperature conditions.
4. Thermal Expansion Considerations: Pin couplings must be designed with thermal expansion in mind. When the operating temperature increases, the materials may expand, and the coupling should have sufficient clearance or play to accommodate this expansion without causing binding or interference.
5. Temperature Limits: While pin couplings can handle a wide range of temperatures, there are limits to the extremes they can tolerate. Excessive heat can lead to degradation of the coupling material, premature wear, or reduced performance. It's essential to choose a pin coupling that is rated for the specific temperature range of the application.
6. Insulation: In certain cases, pin couplings may need additional insulation to protect against extreme temperature variations or to prevent heat transfer to sensitive components nearby. Insulation can be achieved using materials with low thermal conductivity or by incorporating insulating coatings or barriers.
When selecting a pin coupling for an application with varying operating temperatures, it's crucial to consider the specific temperature range, the type of materials used in the coupling's construction, and any additional factors that may impact its performance. Following the manufacturer's guidelines and ensuring proper maintenance will help ensure the pin coupling operates effectively and reliably across the expected temperature range.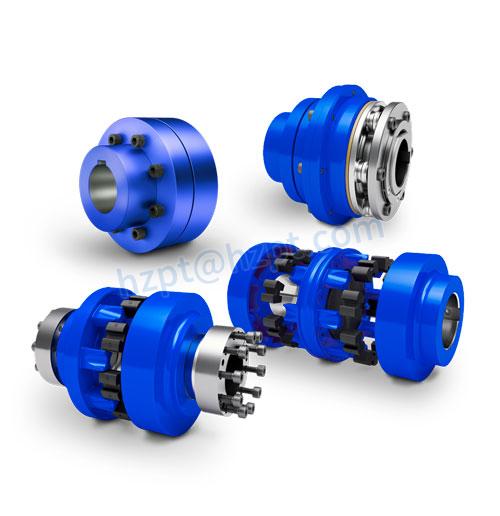 Advantages of Using Pin Couplings in Mechanical Systems
Pin couplings, also known as shear pin couplings, offer several advantages when used in mechanical systems. These advantages make them a popular choice for various industrial applications:
1. Overload Protection: Pin couplings are designed to provide overload protection to connected equipment. In case of excessive torque or sudden shock loads, the sacrificial pins will shear off, preventing damage to the shafts and other components.
2. Misalignment Tolerance: Pin couplings can accommodate a limited amount of angular misalignment between the shafts. This helps to compensate for minor misalignments and reduces the stress on the connected equipment.
3. Cost-Effective: The shear pins used in pin couplings are relatively inexpensive compared to other coupling components. In the event of a failure, replacing the damaged pins is a cost-effective solution, avoiding more significant repairs to the main equipment.
4. Easy Replacement: After shearing, the damaged pins can be quickly and easily replaced. This leads to reduced downtime and lower maintenance costs in the long run.
5. Versatility: Pin couplings are suitable for a wide range of applications, including pumps, compressors, fans, and other industrial machinery. Their ability to handle varying operating conditions makes them versatile in different environments.
6. Shock Load Absorption: Pin couplings can absorb and dissipate shock loads effectively. The shear pins act as a buffer, protecting the equipment from sudden impacts or overloads.
Despite their numerous advantages, it is essential to consider the limitations of pin couplings as well. They have lower torque capacities compared to some other coupling types, such as gear couplings or rigid couplings. Additionally, the need to replace shear pins after each failure may lead to more frequent maintenance requirements in applications with frequent overloads or misalignments.
In conclusion, pin couplings provide reliable torque transmission and safety features, making them a valuable component in various mechanical systems. Their ability to protect against overloads and accommodate misalignments makes them a practical choice in a wide range of industrial applications.



editor by CX 2023-10-17